Arkanoid II - Revenge of Doh
- アルカノイドII -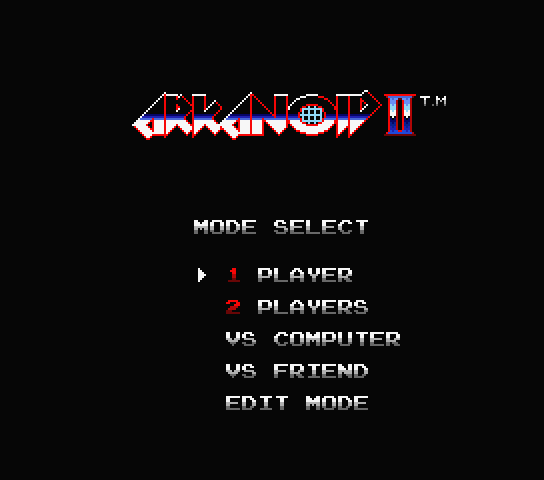 User levels for Arkanoid II - Revenge of Doh.
MSX Fan 88-2. MSX Magazine 1987-1 page 67, MSX Magazine 1987-2 page 153, MSX Magazine 1987-3 page 70, MSX Magazine 1988-4 page 63, MSX Fan 1993 page 19.
No levels available yet.
---
Also available for these systems:

Arcade, Amstrad CPC, Atari ST, C64, Amiga, NES, PC, ZX Spectrum, Apple II

Perhaps user levels for these versions can be ported to MSX.
---